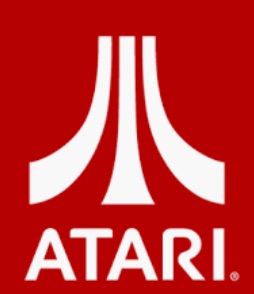 If you grew up with Atari, as I did, you probably know, or can infer, a good chunk of that story.  A guy named Nolan Bushnell saw the opportunity to take some of the most recently created computer chips to create the ground breaking game "Pong" that was about as simple as simple could be – and it changed things forever.  Pong was a coin operated video game that took up about half as much space as a pinball machine.  One of the interesting points was that as you might expect with a game simulating ping pong, you needed two players – which was really a first for any arcade game, so it ended up becoming a popular social game in bars for people to ask someone else to play Pong with them.  I am not going to retell the story – there's a great podcast series called "How I Built This" and in it he interviews Bushnell and gets the whole story about the fact that when you lived in Silicon Valley in the 70s, it was common to talk about new technologies at kids' soccer games.  Since he was in gaming, lots of people in the Valley didn't take him seriously, but they were always happy to help.
So he got the hot new computer chip and hired a guy to write the code for Pong, and it took all of two weeks (which is pretty incredible), and then he hired a guy named Steve Jobs (yes, that Steve Jobs) to run quality control – and knowing what we know now, that was an ideal job for him.  Jobs of course ultimately left Atari to start Apple, with Steve Wozniak who was also at Atari.  Jobs offered Bushnell 30% of Apple for $50,000, and he says "no thanks" – which he admits was not his best decision.  As of March, 2019, 30% of Apple is worth about $250 billion, which would be a 5,000x return on that initial investment.   Back to Atari – Bushnell he ran into some issues, they couldn't keep up with demand, it was a very capital intensive business, and copycats were popping up all over because they had never filed for patents or copyrights.
Seeing how much money these machines were making for his customers, people pumping quarters in them all day long – he realized he was on the wrong side of the supply/demand side of this business, and working way too hard at it.  As the manufacturer of the machines that would go into bars and restaurants, for a fixed cost, people were pumping quarters in them for years and they were creating significant cash for the people who had  them.
So he decided he needed to start a chain of restaurants that would be able to make those kinds of annuity-like revenues from these fixed cost machines.  But he didn't want to compete with his existing customers.  He figured he had to create a whole new market.  He picked kids.  And he needed to create an experience that worked for the parents, that also required waiting – so the kids were assured to pump quarters into the machines while they waited for their food.  Pizza was the answer.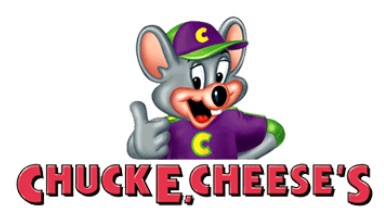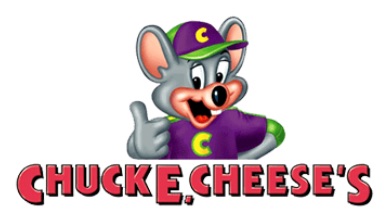 Yep.  The founder of Atari created Chuck E. Cheese.  Guy Raz gets into why they have a rat as a mascot (the short version is that they had a coyote costume people mistook for a rat) and how the chain was almost called Rick Rat before Bushnell's marketing team revolted.
Obviously, it worked, but what an incredibly insightful guy to create one incredible business success with cutting edge technology, and then completely rethink the best place to be in the supply/demand of that rapidly evolving ecosystem and then go and create a new market segment so as not to compete with his other customers – and crush it again. Amazing.
So it's a great story, but it played out 30 years ago, how is it relevant now.  Very.
A couple of big things have happened in the last 30 years:
*Almost everything is a subscription/service where you don't have to outlay capital to buy things
*Sensors are on increasing numbers of devices (IoT, and AI both) which can report when a person driving a forklift is taking corners too fast (think Crown fork trucks) to when they are going to need their next oil change.
SaaS products have been around for over 20 years now (I started Onyx ASPiN in 1999, a SaaS CRM solution) and most of us are familiar with them.  The more companies can migrate from CapEx to OpEx for anything – they are listening.  So if they now can "subscribe" to expensive equipment like a fleet of fork trucks or Rolls Royce jet engines, and not have to worry about maintenance surprises, that makes a lot of sense and makes customer costs predictable and revenue for the equipment manufacturer, also predictable.  Some companies (Deutsche Post comes to mind – they outsourced IT for a flat monthly fee) will even pay a premium for "no surprises" in their technology costs.
This is really the intersection of what I have called "Do you know what business you are not in?" and managing the P&L.  This encourages people to be clear about what really differentiates them – so they can consider outsourcing other functions to experts – like the people  who make the jet engines or the fork trucks.
This may sound like a simple set of 2+2=4 sort of business decisions, but it's not because in many cases, with larger organizations, there are different groups, you could call them departments, and you could call them silos, and that's where this goes from being a two-dimensional math problem, to a three dimensional problem that includes politics and emotion (meaning it doesn't behave rationally like a math problem).  When a situation spans silos and accountability – seemingly obvious decisions were very messy, until recently.
All of this new sensor data helps tip the scales toward a rational decision.
Instead of someone just saying they think they should outsource the management of their fleet of fork trucks to the manufacturer – it's just an opinion, but when you can back it up with shifting costs from CapEx to OpEx and lowering overall annualized spend by 12% and shifting liability risk to a third party – it's an entirely different conversation – and the CFO should have the ability to be the voice of reason on this.