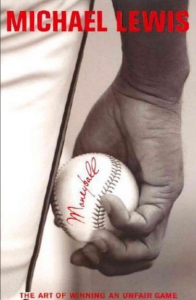 By now, most people in business have heard of Moneyball, Michael Lewis's 2003 book mostly about Billy Beane and the Oakland A's 2002 season.  Lewis also wrote The Big Short, the 2010 book which most people will tell you was about the banking collapse of 2009 and the devastating recession that followed.
I just wrote a business-centric summary of Moneyball, and if you would like to see it, please send me an e-mail, I am ric@ricmerrifield.com.  My book summaries are an experiment I will say more about later.
Moneyball is a very fun story and it is well told.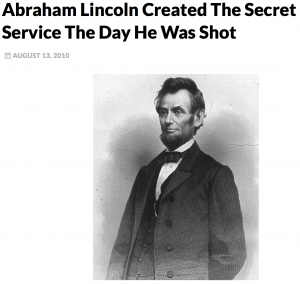 Until I had read the book, I was under the impression that the whole thing was about the fact that Major League Baseball, and all its fans, had been operating under the belief that batting average, runs batted in, stolen bases, sacrifice flies, and clutch hitting were the way to measure player performance, and that had permeated the process of drafting players and determining who would get $20 million a year, compared with $200,000 per year.  Moneyball supposedly revealed that Billy Beane was the first person in baseball to reject all of those statistics as useless, and focus on one base percentage and slugging percentage (known know as OBS – on base slugging percentage).  That's coarsely analogous to saying that a book about Abraham Lincoln would have a big section about April 14, 1865, the day he created the Secret Service.  Lincoln did create the Secret Service that day, but that was also the day he went to Ford's Theater and was mortally wounded.  Put another way – there was a much bigger message in Moneyball than the use of OBS.
While it was true everyone in baseball had for decades been using the wrong measures of success for hiring and managing and trading and salaries, and probably even who gets into the hall of fame, the bigger story was that before 1977, the correct statistical information didn't even exist (Bill James published a "book" about statistics that year that started to turn the information tide). No one had really done the math about what wins baseball games.  When you think about how complex some businesses are, and how hard it must be to measure them, if you had to come up with something easy to measure – it wouldn't surprise anyone if you chose baseball games.  Winning and losing is really all there is – and you can't win if you get out, so not getting out is at the core of winning, and the more times you get on base, the less you get out, as a player.  And if a batter makes a pitcher throw a lot of pitches, that starting pitcher will likely tire faster, and that will make it easier for players to get on base, and not get out, and win games.  If you look at the Freakonomics book by Levitt and Dubner (another book I have summarized and will send you the summary if you send me a note), that tells you that getting to the "cause" of something like winning, takes some work, but with the right data, you can get there.  No one had done that with baseball until Bill James came along, and it wasn't until the late 1990s that Billy Beane came along – a full 20 years after James's first publication, that someone in baseball acted on it, and changed baseball forever.
Those are the monstrous business takeaways from Moneyball – be really clear about what your goal is (winning and losing is pretty easy in baseball, in business it's often delivering shareholder value and even that can get pretty slippery pretty quickly).  Once you are clear about your goal, make sure you are collecting and analyzing as much data as you can so you get be clear about what causes the outcome you want.  Just as there is "no such thing" as clutch hitting in baseball, statistically speaking, there is probably no such thing as clutch management.  The more data driven you can be, the more objective your decisions will be, and the easier and more obvious decisions will be.
The common theme in The Big Short and Moneyball, which is more than a little troubling, is that in both cases, once someone got the data to show how wrong people were, that data was ignored for a very long time before people paid attention and acted on it.  That's a cautionary tale for people who want to drive big change in organizations or who want to fix big problems – even with overwhelming facts and statistics, that is usually not enough to make the change happen.  So with two examples, that is now a statistic, and you can now treat that statistic as a fact that should not surprise you when it happens again, so expect it.  Plan for it.  And go drive change.  Swing for the fences.  On second thought – just do whatever you can to get on base.